Bitmojis make communication much more expressive and real. We created a digital campaign to get more Snapchat users to download Bitmoji.
We'll use Snapchat's recognition technology in a new way so that you can make your own Bitmoji poses and expressions.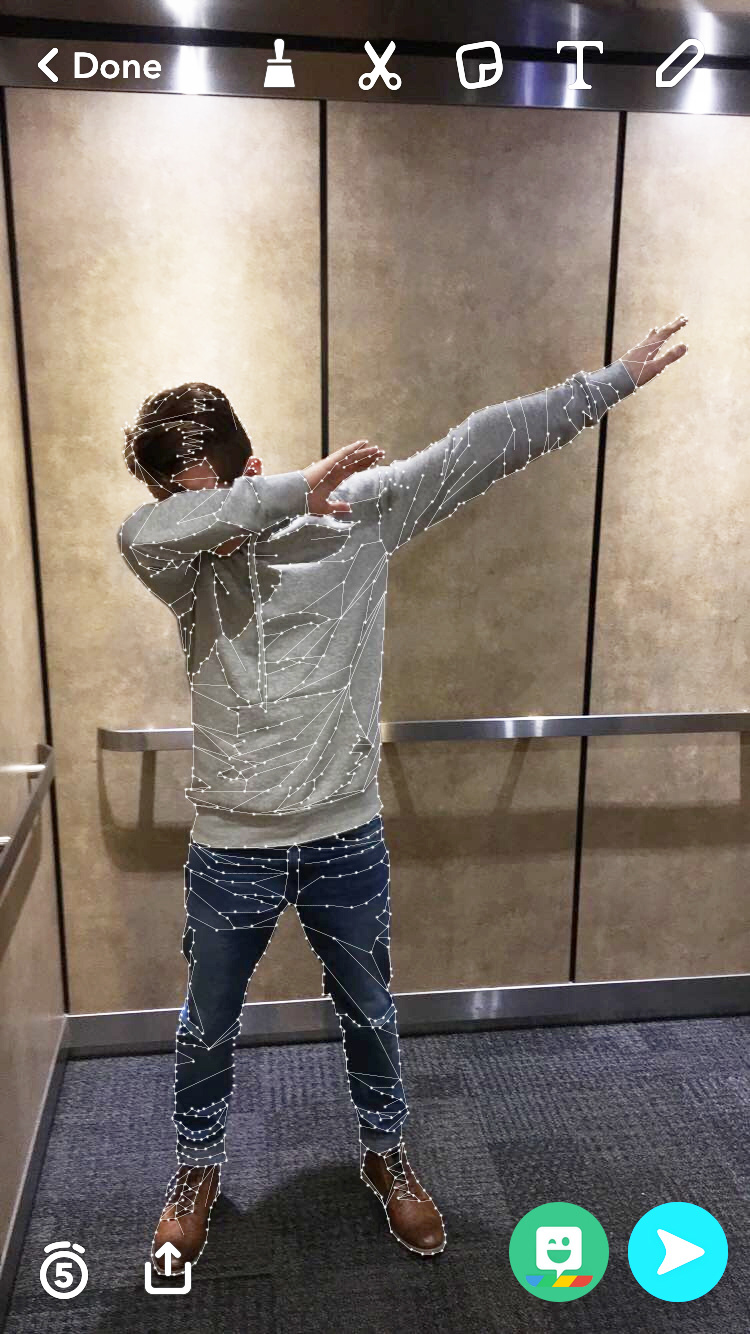 (1) Strike a pose
(2) Tap and hold on your pose for Snapchat to recognize it
(3) Bitmojitize it with the pretty green button
(4) Save and use your new Bitmoji!